Content Curation Workshop
December 18 - June 18, 2021
4:00 pm to 6:00 pm
Online Coaching
+919820499816
Are you looking to a strategic marketing approach focused on curating, creating and distributing valuable, relevant, and consistent content to attract and retain a clearly-defined audience — and, ultimately, to drive profitable customer action?
Then this workshop is for you.
Key takeaway's:
Understanding Content Curation.
Uses of content curation.
Understanding with examples.
What to curate and how?
Understanding the tools.
How often should I curate?
Join in on Friday, December 18, from 4pm to 6pm.
Workshop details:
Date: December 18, 2020
Time: 4pm to 6pm
Venue: Online workshop on Zoom
Fees: Rs 999/- plus taxes.
To avail 50% off, Register today (December 12, 2020 before the date changes to 13Th )
Message on 9820499816, to get the discount code for 50% discount (Offer valid only for the first 5 registrations)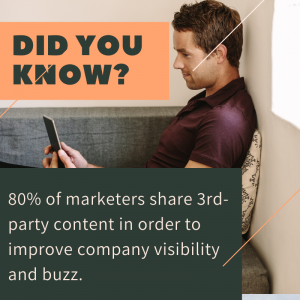 And isn't that awesome, to know the right way and the right tools to to start with content curation for your your social media content strategy?
So what are you waiting for?
There are many benefits to content curation. In addition to the primary benefit of gaining authority, most marketers use content curation curation for gaining a buzz around the topics they want to create interest in. And there is also a third benefit of gaining positive SEO.
Learn all about content curation in this 2 hour online workshop with
Padmaja Duvvuri ( https://www.linkedin.com/in/duvvuri/), a Solutions Visionary, Serial Entrepreneur, Certified Business Coach and a digital marketer.
Save your date for December 18, Friday, from 4pm to 6pm and register today (12/12/20) to avail 50% off.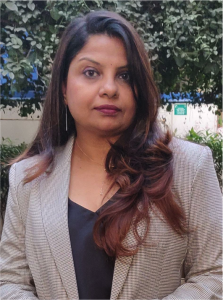 Padmaja Duvvuri
A Certified Business Coach, Digital Marketing Strategist and a double MBA in HR & IT, with over 22+ years of entrepreneurial experience.
2021-12-18 4:00 pm
2021-6-18 6:00 pm
Europe/London
Content Curation Workshop
Aspiring to be an entrepreneur and do not know where and how to start? A must course for all aspiring entrepreneurs, delivered by two experts. Learn not just the technicalities, but also master the right mindset and inner confidence.
Online Coaching
save event to calendar