If you want to succeed in entrepreneurship, there's one key thing you must have: An Entrepreneur Mindset!
This course is going to change your Mindset in the right direction for sure.
Key takeaway's:
Master the 3 elements of entrepreneurial mindset.
Get to know your strengths.
Get to practice the 30 right actions everyday which eventually will become your daily habits to success.
The 3 most important questions, that will set you on the right path.
Join in on Monday, February 1st, from 8.30 am to 9.30 on Zoom  (Link will be shared with you on your email id and whatsapp after registration & payment).
Workshop details:
Date: February 1st to February 5Th
Time: 8.30am to 9.30am
Venue: Online workshop on Zoom
Fees: Rs 499/- plus taxes.
If not paid yet, (If already paid, go to the bottom of the page and fill in the registration details to join in)
The 80/20 rule, or the Pareto Principle states that 20 percent of any activity will produce 80 percent of the results. According to Anthony Robbins, a peak Performance Strategist and Human Behaviour Expert,  "80 percent of success is due to psychology—mindset—and only 20 percent is due to strategy—the specific steps needed to accomplish a result."
Register today to work on your mindset along with Padmaja Duvvuri ( https://www.linkedin.com/in/duvvuri/), a Solutions Visionary, Serial Entrepreneur, Certified Business Coach and a digital marketer.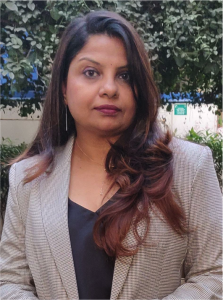 Padmaja Duvvuri
A Certified Business Coach, Digital Marketing Strategist and a double MBA in HR & IT, with over 22+ years of entrepreneurial experience.
Ms Duvvuri is a Solution Visionary and founder of Business Growth Academy.  She is on a mission to help 100,000 struggling Business Owners achieve Business Growth using Mindful Entrepreneurship. She is the creator of "Business Growth Launchpad" & "Mindful Entrepreneurship Mastery" the two powerful courses to help in your Business Growth.
2021-3-2 8:30 am
2021-3-6 9.30 am
Europe/London
Entrepreneur Mindset
Aspiring to be an entrepreneur and do not know where and how to start? A must course for all aspiring entrepreneurs, delivered by two experts. Learn not just the technicalities, but also master the right mindset and inner confidence.
Online Coaching
save event to calendar
register
* All fields are required