How To Build Your Sales Funnel in 4 Easy Steps?
February 23 – 26, 2021
8:30 am to 9.30 am
Online Coaching
+9820499816
Learn how to Build a Sales Funnel like a pro
This course is going to help you create a perfect Content Marketing Strategy that can help you build your Sales Funnel.
Key takeaway's:
Create awareness and interest for your brand

Build action oriented content

Create content that builds a desire for your brand

Build content that will engage your customers

Retain your customers.
Join in on Tuesday, February 23st, from 8.30 am to 9.30 on Zoom  (Link will be shared with you on your email id and whatsapp after registration & payment).
Workshop details:
Date: February 1st to February 5Th
Time: 8.30am to 9.30am
Venue: Online workshop on Zoom
Fees: Rs 499/- plus taxes.
If not paid yet, (If already paid, go to the bottom of the page and fill in the registration details to join in)
What's the Right Content for Each Stage of the Marketing Funnel?
Selling isn't that easy. In fact, it's probably more difficult today as a result of the average customer's access to information and competitor deals.
Modern consumers are info savvy. They're checking multiple pieces of content across several sites before moving on from one stage of the purchase journey to the next.
Finding the right content to answer the customer's questions, nurture their opinion of and relationship with you, and ultimately convert leads into paying customers is hard. So hard that most brands and marketers are lost when it comes to choosing the right kind of content.
Register today to work on your Content Marketing Strategy along with Padmaja Duvvuri  a Solutions Visionary, Serial Entrepreneur, Certified Business Coach and a Digital Marketer.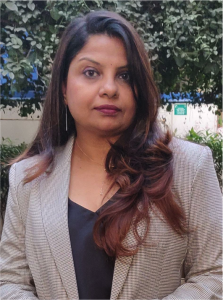 Padmaja Duvvuri
A Certified Business Coach, Digital Marketing Strategist and a double MBA in HR & IT, with over 22+ years of entrepreneurial experience.
Ms Duvvuri is a Solution Visionary and founder of Digital Growth Academy.  She is on a mission to help 100,000 Business Owners achieve Business Growth using Mindful Entrepreneurship & Digital Media. She is the creator of "Digital Growth Launchpad" & "Growth Strategy Mastery" the two powerful courses to help in your Business Growth in the Digital World.
2021-2-23 8:30 am
2021-2-26 9.30 am
Europe/London
How To Build Your Sales Funnel in 4 Easy Steps?
Aspiring to be an entrepreneur and do not know where and how to start? A must course for all aspiring entrepreneurs, delivered by two experts. Learn not just the technicalities, but also master the right mindset and inner confidence.
Online Coaching
save event to calendar